Today during the coronavirus pandemic (COVID-19) every person in world felling stress and anxiety whether if you are professional, student, employer, employee, a homemaker, retirees.
– Advertisement –
During this period of Covid-19, the problem of stress and anxiety has increased greatly. Actually, the Coronavirus Pandemic has made everyday normal life a bit difficult.
Along with the Coronavirus prevention measures, a lot of people are struggling with work from home, job difficulties, the pressure of household chores, dual challenges of child care.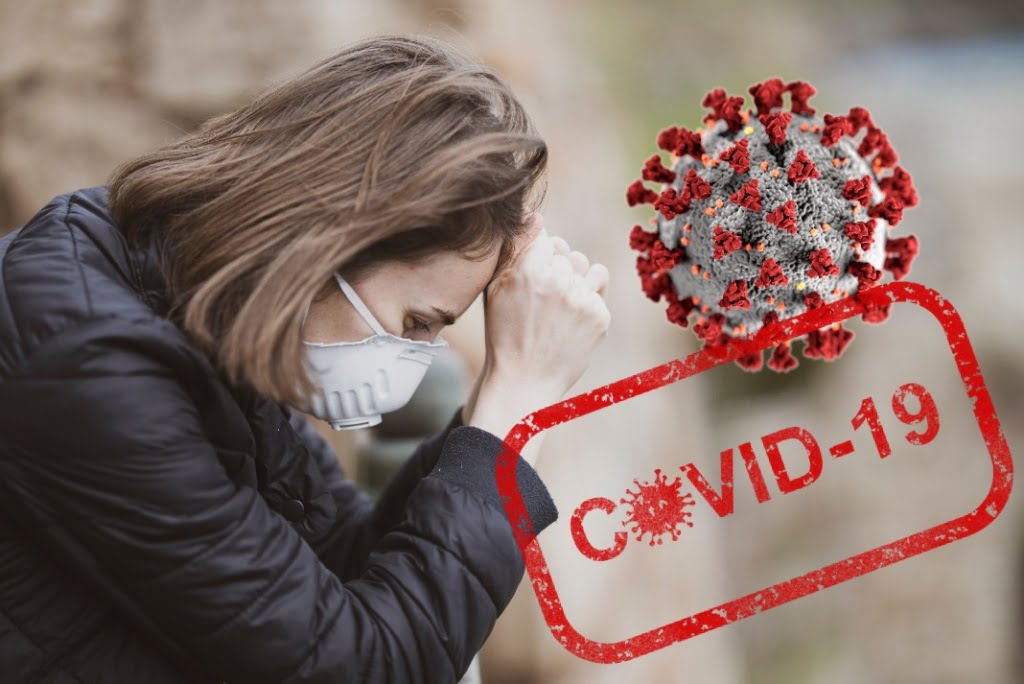 Due to these reasons, sleep and rest have also decreased and stress and discomfort have also increased.
If you are also feeling some stress or facing such a problem.
So here we are sharing some health tips for stay stress-free during the COVID-19 pandemic.
Best Ways to Avoid Stress and Anxiety in Coronavirus (COVID-19)
– Advertisement –
During this COVID-19 pandemic feeling of fear, anxiety, sadness, and uncertainty are normal. Here are ways to help you ease anxiety and managing stress during a COVID-19 pandemic.
Identify Your Covid-19 Stress
The first step for live stress-free is to identify your stress, To be stress-free, it is important that you know that you are stressed and it is having a negative effect on your nature and health. So stop and think about which things increase your stress. Identify those things and then see which of them you can avoid or make a distance or change them. These tips will help you to remove your COVID-19 stress.
Related: What is Novel Coronavirus Disease (COVID-19) and How to Protect Yourself From coronaviruses?
Exercise and Yoga Regularly to Reduce Your Covid-19 Stress
Yoga and exercise bring a lot of positive changes physically and mentally. Spend least half an hour of your day towards your physical and mental fitness, do exercise, yoga, pranayama. This will give you physical and mental stability and help to keep the body fit as well as protect it from stress.
Maintain a Healthy Diet to Reduce Your Covid-19 Stress
– Advertisement –
Eat balanced, sattvic, and nutritious food. Unnecessary stress can cause you to overeat or eat unhealthy, adversely affecting your metabolism. Keep healthy snacks or fresh fruit bowls and nuts or nuts bars around you. Eat more Citrus fruits, they are a good source of vitamin C and are strong immunity boosters. Nutrition keeps your immune system healthy. Also, follow the rules of having breakfast and eating on time.
Related: How to Protect Yourself from the Coronavirus
Avoid Misinformation About COVID-19 to Reduce Your Covid-19 Stress
Avoid reading 'fake news' read-only from trustworthy media outlets. Don't trust all social and massaging apps news stories and don't spread rummers on social media platforms. Only follow reliable information about how to protect yourself.
Avoid Unnecessary Movement Out Of House
Don't leave the house unnecessary only when it is more important, do not regret not fulfilling the wishes like going shopping or walking. Don't be determined to meet people and don't get stressed if you can't meet. It is very important to protect yourself at this time.
Limited Use of Social Networking to Reduce Your Covid-19 Stress
Spend more time with yourself and give more time to your family, your parents, wife, and children instead of reading fake news on social media. Giving more time on social networking sites is also a big reason for stress. This has come to light in many research.
Get Organized to Reduce Your Covid-19 Stress
Stress increases by keeping clutter in the atmosphere. You can avoid stress by doing tasks like cleaning, re-organize your furniture, or rearrange your wardrobe and keeping the house organized. For this, decide the responsibility of all the members of the household and try to implement it in practice.
Related: Cleaning and hygiene tips for disinfecting your clothes during COVID-19
Listen to Good Music and Reduce Your Covid-19 Stress
Listening to good music reduces stress levels by 61 percent. Good music can boost your mood, reduce stress, and even improve sleep. Music therapy can improve health outcomes listen to classical music, it is known for being calming, relaxing, and helping reduce stress.
Read and Reduce Your Covid-19 Stress
Research has shown that reading helps to decrease blood pressure, lower heart rate, and reduce stress. Six minutes of reading any books can slow down the heart rate and improve overall health! So every day before sleeping time read your favorite author books. Try it.
Also Read: O Blood Type Slashes Your Coronavirus Risk by 25 Percent
Thanks for reading, please share your feedback How are you coping with the stress of the Covid-19 Pandemic? Share your thoughts with us in the below comments. Also please share this post with your friend and family to help overcome Covid-19 stress.