Gunmen attacked the Pakistan Stock Exchange in Karachi on June 29, Four terrorists attacked thePakistan Stock Exchange in Karachi, 6 Killed In Attack On Pak Stock Exchange In Karachi. The four attackers have also been eliminated, the Karachi police said
– Advertisement –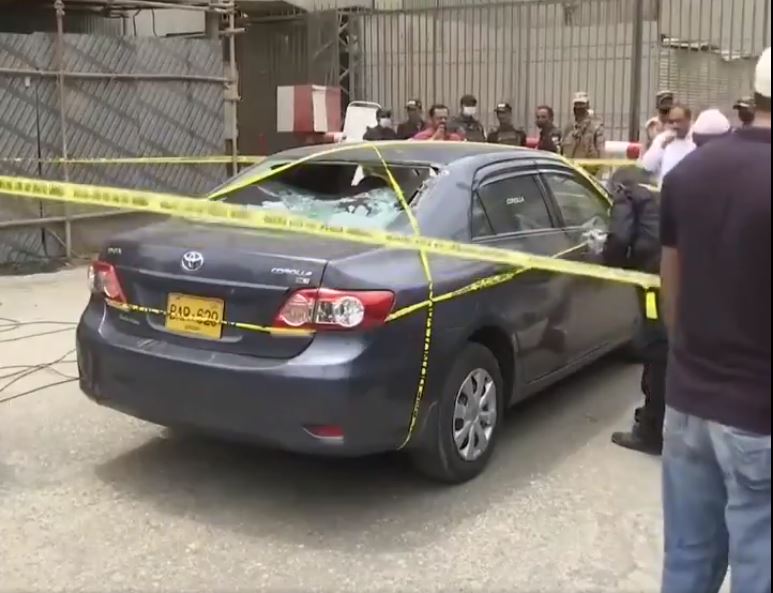 All four terrorists, who attacked the Pakistan Stock Exchange in Karachi this morning, have been shot dead, police said. At least six other people were killed in the attack, according to the officials.
The attackers drove to the barricaded entrance of the stock exchange in a silver Corolla car a little before 10 am, got off and hurled a grenade at security personnel before opening fire from automatic firearms. Police officer Rizwan Ahmed said the gunmen opened fire at the entrance and entered the stock exchange grounds. The complex was soon surrounded by heavily armed special forces, according to news agency AP.
Sindh Governor Imran Ismail condemned the attack that he insisted was aimed at what he described as "tarnishing our relentless war on terror". Ismail said he had ordered security agencies to catch the attackers alive and deliver "exemplary punishment" to their handlers.
– Advertisement –
The gunmen attacked the building, which is in a high security zone that also houses the head offices of many private banks, with grenades and guns, Karachi police chief Ghulam Nabi Memon told Reuters.
"Police have recovered modern automatic weapons and explosive materials from the terrorists," the statement read.
The Pakistan Stock Exchange (PSX) tweeted that "the situation is still unfolding". "There was an attack on the PSX compound earlier today.